Discover more from 3 Minute Tech Bytes
A quick 3-minute-read newsletter on the important Technology News
3 Minute Tech Bytes - ISRO's pic of Mars moon; Mysterious elephant deaths; Eat one Sun a day;

"An apple a day, keeps the doctor away"

— Benjamin Franklin, one of the founding fathers of USA
How about eating one sun a day? Read on,
Some bits,
---
Bytes
Botswana's mysterious elephant deaths
Botswana has reported a mysterious death of nearly 400 elephants in the country's famous Okavango Delta. Most of these elephants were observed to be weak, lethargic and disoriented. Poaching was ruled out, as the carcasses of these elephants remained intact.
Okavango Delta is UNESCO World Heritage Center and is Africa's last remaining great wildlife habitat. Botswana has the largest elephant population in the world.
Eating one sun a day
Astronomers have discovered an ultramassive blackhole, named J2157… and this one seems to have an enormous appetite. Located approximately 700 million light years away, this blackhole devours stars that are equivalent to the mass of one sun each day.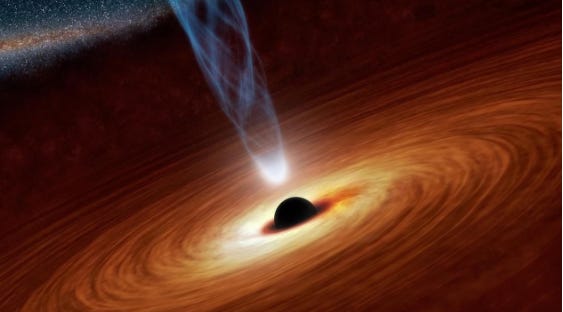 Scientists discovered the presence of this blackhole from the ESO's very large telescope located in Chile.
Dear Phobos, smile please.
A potato? a stone? No, its a moon. ISRO has released the photo of Phobos, the biggest moon of Mars. The image was taken from the successful Mars Orbiter Mission (MOM). Remember the MOM was designed to operate for only 6 months, but is in its 6th year now.
The picture shows multiple craters indicating that Phobos took multiple hits in its lifetime from celestial objects.
Hope this edition was informative. Please share the newsletter if you like it. Till the next edition, Stay Home, Stay Healthy and Stay Safe.
Best
-SK