Discover more from 3 Minute Tech Bytes
A quick 3-minute-read newsletter on the important Technology News
3 Minute Tech Bytes - Italy's pink snow; Swarm Earthquakes; Who is Lewis Howard Latimer

"Edison invented a light bulb with a paper filament, it burnt out in no time at all. Can you tell me who invented the filament that makes these lights shine throughout? Nobody knows because he was a black man and it was not taught in schools. Lewis Howard Latimer invented the carbon filament because of which lights continuously shine, who knows that?"

— Former West Indies cricketer and commentator Michael Holding, when asked about his comments on racism & Black Lives Matter
Who is Lewis Howard Latimer? If you haven't watched Michael Holding's very impactful statement on racism say about racism, follow the link at the end of this newsletter. True legend.
First, some bits,
---
Bytes
Swarm Earthquakes
You might be aware that earthquakes are caused by shift in Earth's tectonic plates and the aftershocks can be felt for days. There is another type of earthquake called Swarm Earthquakes. These earthquakes are shortlived, but can continue for days, weeks, or sometimes even months.
Recently, scientists used Artificial Intelligence to pinpoint the reason of a swarm earthquake in a place called Cahullia, in south California, where 22,698 silent earthquakes were recorded in the last 4 years. It was found out that naturally injected underground fluids infiltrated a small seismic fault zone
A detailed explanation here.
Who is Lewis Howard Latimer?
Lewis Howard Latimer (September 4, 1848 – December 11, 1928) was an African-American inventor and an inductee in the US National Inventors Hall of Fame. His father, George Latimer, was a slave who ran away to his freedom.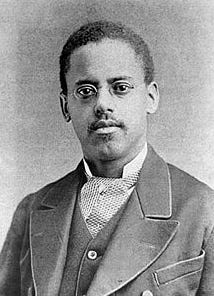 After serving in US Navy, Latimer got a job in a patent law firm. Recognizing his talent in patent sketching, he was promoted to the position of head draftsman in the firm.
Latimer went on to co-invent the the Carbon filament, which gave the real utility of the light bulb, and an improved toilet flushing system for railroad carriages. He was the patent draftsman for Edison's light bulb and Alexander Graham Bell's telephone.
Here is the link to Michael Holding's powerful take on racism.
Till the next edition, Stay Home, Stay Healthy, Stay Safe..!
Best,
-SK