3MTB Newsletter - A 2000 virus as worse as COVID-19; Apple & Google join hands

"I figured out that many people want a boyfriend, they want each other, they want love, so I called it that,"

— Onel de Guzman, author of the ILOVEYOU virus that infected millions of computers in year 2000
In times of adversity comes opportunity. Though the first major computer virus wreaked havoc to millions of computers in 2000, it created an opportunity for cyber security to flourish. Read on below.
First, some bits
Love it or hate it. TikTok is getting more popular and is attracting stars from Instragram. But TikTok stars continue to struggle to make money from the platform due to insufficient monetization tools.

Reliance's JIO gets a second investor. Silver Lake, a California based Private equity firm will buy stake worth 5,655 cr Rupees. It is unclear what value add will Silver Lake will bring to Jio.

Xiaomi made app updates to browser that will switch off the option to send browser data, while in incognito mode, to its servers hosted by Alibaba. Dear Xiaomi, this toggle should have been switched off in the first place.
---
Bytes
Apple & Google come together to fight COVID-19
In a very rare move, Apple and Google came together last month to release a service (API) for COVID-19 Exposure Notification. They released some sample UIs, code and policies to use this service.
Anyone working on behalf of government COVID-19 related efforts can use this service as a base to develop or to customize it. Unfortunately only one entity per country is allowed to make use of the service. In my opinion, this may not be suitable in large countries such as India, Brazil and Russia, where localized customization are necessary for each state.
The pandemic that crippled computers 20 years ago
Exactly 20 years ago, a 23 year old computer science graduate from Philippines named Onel de Guzman wrote a code to steal internet accounts and passwords (In those days internet access is expensive and chargeable by minute).
It was so badly coded that it infected 45 million computers including those belonging to Pentagon and UK Parliament in a matter of 4 days.
A victim would receive an email with attachment called LOVE-LETTER-FOR-YOU. The attachment would contain malicious code that would overwrite files, steal passwords, and automatically send copies of itself to all contacts in the victim's Microsoft Outlook address book.

Guzman was never charged as there was no applicable Filipino law at that time for cybercrime. But, as a fallout companies started taking a serious look at the security of their networks and.. taking backups.
Alarming Ice Sheet melt
Images from ICESat-2, a NASA satellite that measures changes in the thickness and heights of ice sheets, reveal in much more detail what we already know. Ice sheets in Greenland and Antarctica are melting at a larger rate.
Though there were some ice gains in some areas, the losses outweigh any gains in snow or ice.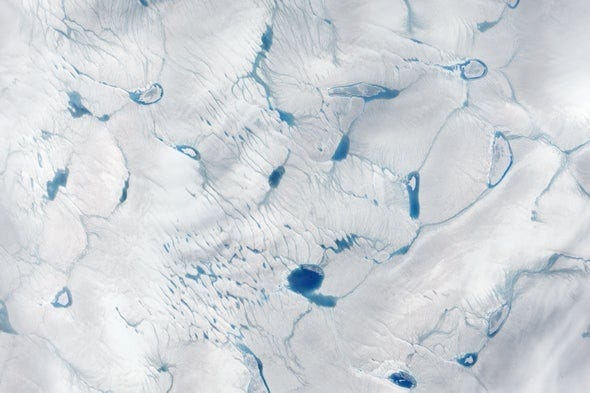 Please leave your comments and feedback about this newsletter.
Best,
-SK