Discover more from 3 Minute Tech Bytes
A quick 3-minute-read newsletter on the important Technology News
3MTB Newsletter - A microscope to view atoms; Amul blocked briefly on Twitter; Musk's wants to break Amazon
"Time to break up Amazon. Monopolies are wrong!"

— Elon Musk
Coke vs. Pepsi, Boeing vs. Airbus, Nike vs. Adidas, Bill Gates vs. Steve Jobs.
Is there a new business rivalry brewing? It certainly seems so between Elon Musk and Jeff Bezos, with Musk firing the first salvo. More information below. Read on.
Some Bits
---
Bytes
Twitter briefly blocks Amul
After Sonam Wangchuk's passionate appeal to battle China using our wallet, there was a sudden increase in trend to boycott China's products. Amul perfectly captured the mood with its 55-year 'old' Utterly Butterly girl asking the dragon to exit India.
Except that Twitter did not like it. The social network briefly blocked the account. But it was made on available at least on Saturday noon.
Why Elon Musk wants to break Amazon?
Alex Berenson, a former New York Times reporter, tried to self-publish in Kindle a book titled "Unreported Truths about COVID-19 and Lockdowns: Part 1", and Amazon rejected it.
This caught the attention of Elon Musk, who is not a huge fan of the COVID-19 lockdown, and had even said that the 'coronavirus panic is dumb'. Musk tweeted that the ban is 'insane'. Amazon then published the e-book without any explanation.
Recently, Bezos & Musk are at loggerheads on various subjects. For example, Musk wants humans to colonize Mars, whereas Bezos prefers colonizing Moon first. Musk's Starlink competes with Bezos' yet to be launched Kuiper satellites to provide internet thru space. Amazon is taking steps to buy Zoox, a company that provides self-driving automobile technology.
A Microscope for atomic level resolution
Researchers have achieved atomic level revolution using Cryogenic Electronic (Cryo-EM) Microscopy, that will be enable them to study individual proteins at atomic level. This type of resolution will help in new drug research.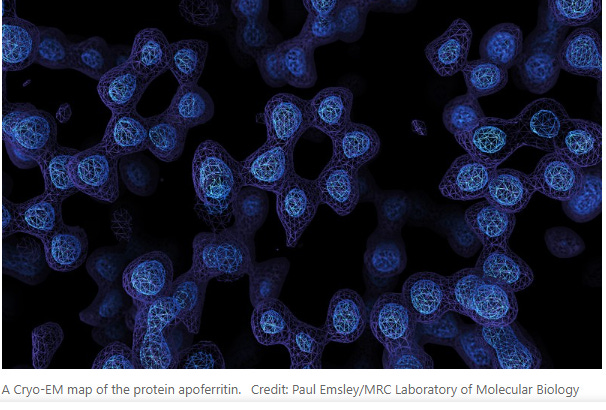 Cryo-EM is a technique that flashes electrons over flash-frozen samples and recording the images. This is an old technique. But advances in hardware and software technology have enabled researchers to achieve atomic resolution to the level of 1.2 ångströms.
Hope you liked this edition of the newsletter. Please share it with anyone who is interested. Till next edition, Stay Home, Stay Healthy and Stay Safe.
Best
-SK