Discover more from 3 Minute Tech Bytes
A quick 3-minute-read newsletter on the important Technology News
3MTB Newsletter - An 'accidental' new species of fish; Mars in 4K Video; 3 Mars missions in July 2020

"When we build for India, we build for the world"

-- Sundar Pichai, Google CEO, while launching the $10 b fund to invest in India's Digital future… Well, 45% of that investment went to Jio :)
Taiwan, with direct flights to Wuhan (everyone now knows this city) should have been a Coronavirus hotspot. No. The island has recorded only 400+ cases and 7 deaths. Why? A huge applause to the Taiwan government in making in data transparent to the public, the open-source hacking community and Audrey Tang (a 35-year old transgender ex-programmer who is now the digital minister).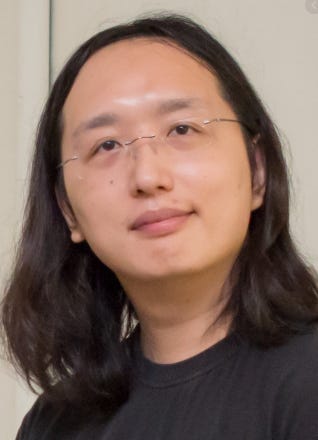 Even before the situation was declared as a pandemic, the hacking community created tools to aid the public in providing very transparent information using public data. For example, a hacker used Google Maps to build a tool that provided information on where masks are available. The government simply footed the bill from Google.
Also, Audrey Tang created a citywide alert for residents and tourists to stay aware of risky locations that were visited by passengers of the Diamond Princess cruise ship.
An inspiration article here from Wired.
Some bits,
Zoom to set up a tech centre in Bengaluru to attract key talents

It is getting crowded. The video conferencing space is now getting a new entrant. Airtel has entered the fray with the launch of Bluejeans

Long time coming. Slack files anti-trust complaint against Microsoft for bundling MS Teams as part of Office 365 subscription. Now wait for the fun when Google will bundle Meet as part of GSuite.

I still prefer Slack over MS Teams :)

Flipkart acquires Walmart India's Wholesale digital business to provide wholesale products to kirana stores. This might be to build enough ammunition to fight against any potential threat from Jio
Bytes
Scientists 'accidentally' create a new fish species
Some Hungarian researchers while studying two species of fish that are on the verge of extinction (Russian sturgeon fish & American paddle fish) accidentally cross bred the two. The result? A new hybrid fish species called Sturddlefish (sturgeon + paddle fish)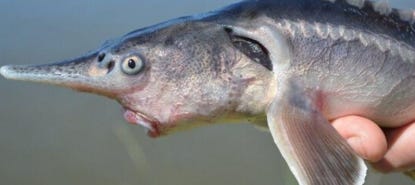 Don't hope that this fish will now be available in plenty. Typically hybrid fishes are sterile in the wild.
Mission Mars
If everything goes well, July 2020 will see 3 Mars missions. As the red planet will be closer to Earth during this time, it is ideal that Mars missions are launched in this window to consume less fuel and time.
First up, UAE has sent Al-Amal probe on 19 July aboard a Japanese rocket. Next, China launched Tianwen-1 mission on 23 July with a lander and rover.
On 30 July, NASA will hopefully launch its Perseverance rover.
Mars in 4K video
NASA has released breath-taking 4K video of Mars from its rovers. These are actually high quality images stitched together. Since nothing moves in Mars apart from occasional sand storms, there is no need for a live video.
Hope you liked this edition. Till the next edition, Stay Home, Stay Healthy and Stay Safe.
Best
-SK