Discover more from 3 Minute Tech Bytes
A quick 3-minute-read newsletter on the important Technology News
3MTB Newsletter - Did Saudis hack Bezos' phone?, 'Disruptive Innovation' Guru is dead, Walking Sharks, and more
"Jeff all what you hear or told to it's not true"

— Saudi Prince Mohammed Bin Salman's text message to Amazon founder Jeff Bezos
First, my apologies for the delay in sending out the next edition of the newsletter. I had to look after a family member who had an medical emergency.
Some pieces of advice. Do not self-medicate. Always eat right. More importantly, reach out and talk to your parents or senior citizens in your home to nip out any health problem before it becomes life threatening. Generally Indian parents hide their health issues from their working children.
Onto some bits,
Tesla ($100 billion) surpassed Volkswagen to become the second most valuable automobile company, just behind Toyota ($223 billion). The evaluation is based on stock market capitalization and not on sales numbers.

With more than 50 deaths, 2000 confirmed cases and millions locked down due to Wuhan Coronavirus, China has begun its New Year in nightmare. Hong Kong Disneyland is closed and some countries are planning to evacuate their citizens near the epicenter of the outbreak.

Securities & Exchange Board of India (SEBI) is planning to use AI & Blockchain technologies to detect and avoid stock market manipulations.

Wikipedia, which was banned in Turkey since April 2017, is now online following a top court's ruling that the ban is un-constitutional. It was originally banned for running smear campaign
Jeff Bezos Phone hack
Did he? Or didn't he. UN experts allege that the Saudis, with the backing of Crown prince Mohammed Bin Salman (MBS), hacked Jeff Bezos' mobile phone. Here are the timelines of this story
March 2018 - MBS & Bezos met at a dinner and shared their private WhatsApp linked mobile phone numbers

May 2018 - MBS sent Bezos an infected MP4 video file, that compromised Bezos' phone and siphoned off nearly 126 MB of data immediately. The hack continued for months and stole 4.6 GB of data.

Oct 2018 - Washington Post's journalist Jamal Khashoggi was killed in the Saudi Consulate in Turkey, allegedly with the blessings of MBS. Washington Post was owned by Jeff Bezos.

Nov 2018 - MBS sent this meme to Bezos. You can imagine this as a soft blackmail as the woman in pic closely resembled the lady with whom Bezos was having an extra-marital relationship.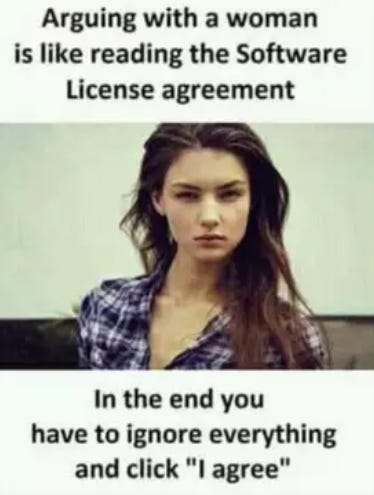 Jan 2019 - A newspaper National Enquirer exposed Jeff Bezos' extra marital relationship

Feb 2019 - MBS tried to clarify Bezos through a WhatsApp message implying that he or Saudis did not hack Bezos' mobile phone

Jan 2020 - UN experts allege that MBS has hacked Bezos' mobile phone.
Here is the technical report of the hacking. We may not know, but I assume anyone who have shared their mobile numbers with MBS would have now changed their mobile phones or numbers as of now.
Clayton Christensen is dead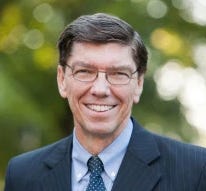 Clayton Christensen, the Harvard Professor, who famously coined the term 'Disruptive Innovation' in his path breaking book The Innovator's Dilemma has passed away due to complications from leukemia treatments.
He is considered as one of the most influential thinkers and deeply influenced Silicon Valley CEOs like Steve Jobs, Andy Grove, Reed Hastings, etc. The Innovators' Dilemma is widely considered as one of the most influential books of the late 20th century. He authored more than 10 books on Innovation.
If his books on innovation are too much for you, try reading his book 'How Will You Measure Your Life?' which deals with basic questions in life and is targeted at stressed out executives whose personal life is or in the brink of ruins.
ISRO's Vyom Mitra
Before sending a human to space, ISRO plans to self certify whether its GSLV Mk III Rocket is human rated or not. To achieve this, ISRO plans to conduct several tests to recover the space module and to verify whether humans inside the module can perform specific functions or not.
So, the agency developed AI enabled Vyommitra, a half humanoid robot with no limbs, to perform various functions that a human will do. This is even better than sending animals that just sit idle and do not perform any tasks.
Walking Sharks
Scientists have discovered 4 new species of sharks, in addition to a known 5 species, that are in the evolutionary phase of … walking. And they have done it in 9 million years, which is real quick in the world of evolution. Sharks are said to have existed even before dinosaurs came into picture.
Relax. Don't panic. They are not coming to land yet. These sharks use their muscular fins at the bottom sides of the body and have learnt to walk in the sea floor in search of food.
Karnataka's World's largest Solar Park
Last week, Karnataka unveiled the World's largest Solar Park in Pavagada, Tumakuru district. This plant can generate 2050 MW of Solar Power and is constructed on leased land that is prone to drought. Farmers will get Rs 21,000 per acre with a 5% escalation every two years.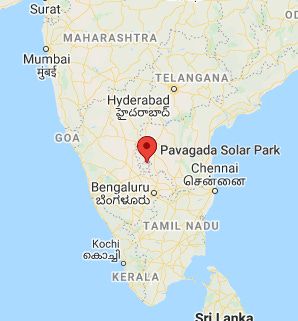 Hope you liked this edition of the newsletter. Keep your comments coming. Till the next edition, Eat Right and Stay Healthy.
Best,
-SK