Discover more from 3 Minute Tech Bytes
A quick 3-minute-read newsletter on the important Technology News
3MTB Newsletter - DNA based surveillance; Audio Tweets; Chrome extension sypwares; and more

"It is not only the army which will give a fitting reply to the Chinese but the people are also with the army and they will respond with their wallets"

— Sonam Wangchuk, Innovator and Education Reformist
Given the new kind of anti-China wave, let us take a look at what India exports to and imports from China. As per this article from Hindustan Times, Indian exports to China are mostly non-tech goods such as cotton, organic chemicals, natural pearls, etc. Whereas, India imports from China tech goods like electronics, electrical equipment, active pharma ingredients (APIs), solar energy components, etc.
Needless to say, the 'Technology' deficit is very huge. I hope there is a policy push to develop more core technology products in India and corporates spend more in Tech R&D.
Some bits
Bytes
WhatsApp launches payments service in Brazil.
Now WhatsApp users in Brazil can make payments to each other within the app. This was a surprise announcement given that WhatsApp payment service is yet to be launched fully in India. The payment is free between consumer, but businesses will be charged a hefty 3.99%. This is more than credit card commission rates.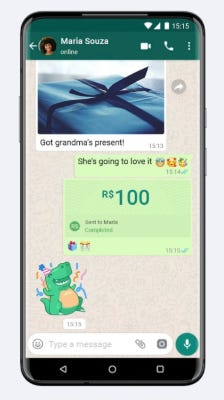 In Brazil, Facebook leveraged Facebook Pay, its own payment system. In India WhatsApp planned to use UPI, but is facing lots of legal and compliance issues.
Tencent City
The Chinese tech giant is planning to build a 320 acre city dubbed 'Net City' in Shenzhen. The city would serve as a hub for the company with residential and commercial features, and will be built in the reclaimed land of Pearl River estuary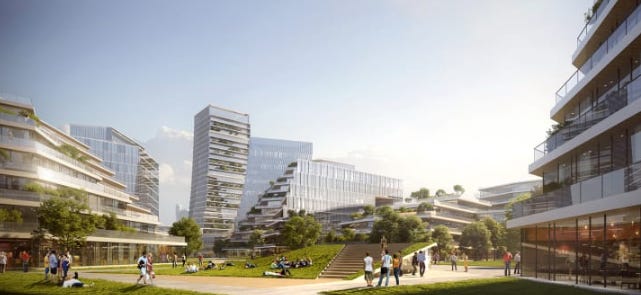 An unique feature of the city is the plan to go entirely car-free, but will focus more on autonomous mobility solutions. The plan is similar to Toyota's 175 acre city.
China's DNA Surveillance
This one takes surveillance techniques beyond imagination. As per a NYT report, China is collecting blood samples from almost all of its male population to build a genetic map of 700 million males. So using a males's sample like blood, saliva or any other genetic material, an agency can trace all the male relatives of this person.
It all started in 2016 with the arrest of a person for bribery charges. Analyzing his genes, government agencies found that he is related to another male who had committed serial rapes and murders in 2005 and had left his genetic material at the crime site.
Though the official intention is to limit crime, critics say that the database can be used against the families of a criminals as well.
Till the next edition, Stay Home, Stay Healthy & Stay Safe..!!!
Best,
-SK