Discover more from 3 Minute Tech Bytes
A quick 3-minute-read newsletter on the important Technology News
3MTB Newsletter - Eric Schmidt leaves Google; Microsoft's solution to 'Reply-All' storm;

"You must have done something big; NYT's front page can't be bought for even millions of dollars."

— A New York Hotel receptionist to Indian Mathematicain Prof. Sharadchandra Shankar Shrikhande, in 1959
In 1959, 3 Mathematicians named Prof. Raj Chandra Bose, Sharadchandra Shrikande & ET Parker disproved a 178 year old conjecture theorized by a very famous Russian mathematician called Leonard Euler. New York Times featured these 3 in the front page as 'Euler's Spoilers'.
Prof. Shrikhande's specialized in combinatorics and statistical designs and Shrikhande graph is still used today. He passed away last month at the age of 103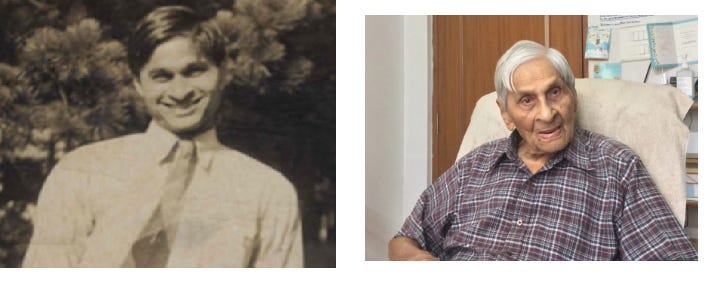 Some bits,
Bytes
Eric Schmidt leaves Google after 19 years
Eric Schmidt joined Google in 2001 to provide 'adult supervision' to the company's young founders Larry Page and Sergey Brin. He was instrumental to drive the company to the maturity level that is seen today.
After stepping down as the CEO in 2011, his role gradually diminished and he started to get involved in public projects which created a conflict of interest.
New Office 365 feature to stop 'Reply-All' storm
Ever been part of an email thread, in which there are hundreds of email recepients and one person does a Reply-All with a message 'Please remove me from this list'.. and an avalanche of Reply-Alls follow with an occasional 'Please do not Reply-All'? :-)
Being caught in this storm is both irritating and border line fun. But the side-effect is that the email networks get clogged. Even Microsoft had this issues twice in the past year. So it was obvious that the company comes up with a solution. A new feature in Office 365 detects such Reply-All storms and allows the IT admin to take control.
Till the next edition of the newsletter.. Stay Home, Stay Safe
-SK