3MTB Newsletter - Google's Meena chatbot, An Indian-origin becomes CEO of IBM, Off-Facebook activity, and more

Greetings folks!
Logging in from Frankfurt airport and surprised to see reports of two tech CEOs stepping down from their positions this week. Though these companies would like to show various reasons, it is clearly evident that the underlying reasons for their departures are the sagging share prices of the companies they are leading. Read on.
First, some bits.
Wipro CEO Abidali Neemuchwala steps down citing family commitments. Wipro's stock hardly grew 13% during his tenure as CEO. Search for his successor is on.

GM & Honda have jointly introduced a new driverless 'Box' sized car/van called Origin for ride sharing. The car(?) has no hand wheels or steering wheels.

The European Union (EU) has called for a common standards for mobile charging. Apple, as expected, has criticized the move citing that the move will stifle innovation.
Arvind Krishna to be the new CEO of IBM
After 40 years in IBM, Ginni Rometty is retiring now and is stepping down as CEO. Arvind Krishna (IIT-K alum) will get the baton now. Arvind heads the Cloud and Cognitive Services unit of IBM now and had previously led the acquisition of Red Hat (IBM's largest ever acquisition in its 108 year history.)
IBM posted only a 0.1% profit in the last quarter with 5 straight quarter losses previously. It also fell behind Amazon, Microsoft and Google in Cloud Computing and its investment in Watson (IBM's AI machine) has not yielded significant profits. Arvind's elevation can be seen as renewed focus on its Cloud & Cognitive services.
View your Off-Facebook Activity.
By now, you would be aware that Facebook tracks your activity even though you are logged off from the site or app. Now the company has launched a portal, where you can turn on or off the collection and sharing of your activities by various Apps with Facebook. Here is the straight link https://www.facebook.com/off_facebook_activity/#_=_ to that portal.
I am kind of surprised that even apps like Coursera and IRCTC share my activities with Facebook. I can turn-off activity from the app, but still Facebook will receive activity from the app. This is highly confusing and not transparent at all.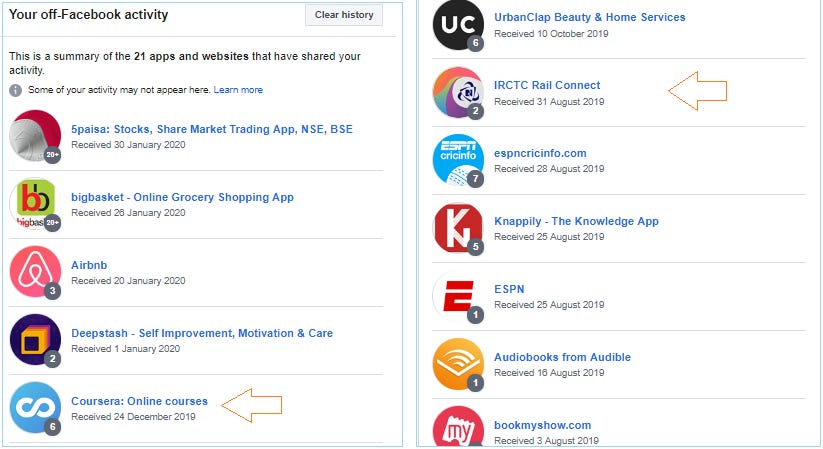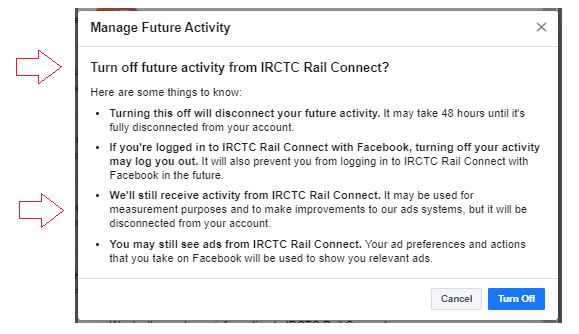 Meena, Google's best chatbot in the world
Google has claimed that its Chatbot, Meena, is the best chatbot in the world, compared to any thing else available in the market. It has been taught with nearly 341 GB of social media conversations. Critics feel a bit skeptical, as Google has invented its own metric called 'Sensibleness and Specificity Average' (SSA) and Meena came out with flying colors.
The regular Turing test to measure chatbots is now slowly being considered ineffective for modern chatbots. The chatbot is not ready for public domain yet, as Google is still testing it yet.
New variety of Northern Lights discovered
Amateur space enthusiasts from Finland have video graphed a new type of Aurora Borealis (Northern Lights) that are shaped like sand dunes. Here is the link. https://www.sciencealert.com/scientists-and-stargazers-team-up-to-discover-new-dunes-aurora-phenomenon
Scientist believe that this may be caused because of Oxygen rich molecules interacting with solar storm particles.
Do let me know what you think of this newsletter.
Best,
-SK