3MTB Newsletter - Is there life on Venus?; TikTok & WeChat banned in US;

"China urges the US to abandon bullying, cease (its) wrongful actions and earnestly maintain fair and transparent international rules and order."

— Chinese Ministry of Commerce
US will ban TikTok & WeChat in the next 48 hours. The oracles in Oracle did not predict this coming. More on the ban later. But first, our weekly quiz
Weekly quiz # 04
Identify this element named after an European country. Tough? let me give you a clue. The country is France ;)
Answer to last edition's quiz
The fastest creature in the planet is not cheetah, but a bird. Can you identify this bird that has inspired the design of modern jet engine?
Peregrine Falcon. As per Guinness Book of World Records, a peregrine falcon was spotted diving at a speed of 380 kmph. Wow. The bird's eyes are inspiration to the cone that you see in the jet engine. (I will cover about this in a later edition of the newsletter)
Correctly answered by Prabhakar Deonikar & Shyam Sail :)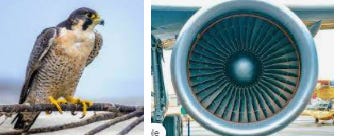 Some Bits,
YouTube India will launch YouTube Shorts, its 15-second video format competitor to TikTok, apparently trying to capitalize on the TikTok India ban, which is not expected to be lifted anytime soon.

Dream Sports, the parent company of fantasy sports app Dream 11 (sponsor of this year's IPL) is now valued at $2.5 billion.

Apple conducted its annual September show and introduced a new range of iPads and watches that can even read Oxygen levels. Most importantly, the show was devoid of any iPhone announcements due to supply chain problems rising out of the Covid pandemic.
---
Bytes
US bans TikTok and WeChat
It has been long coming. The US Commerce Department has announced that it will ban all US transactions of TikTok and WeChat effective Sunday night. It means no more app downloads and no more new users after Sunday night.
What it means for TikTok?
Though operations of TikTok will stay on till 12-Nov, the app cannot push any sort of patch or upgrade. And, its possibility of its deal with Oracle is less remote now.
What it means for WeChat?
The ban is more stronger against WeChat as there can be no sort of financial transactions to and from users in US. The Chinese diaspora in US would be more impacted, because they are the largest users of the app in US and cannot remit money to their relatives in China.
Evidence of life in Venus
In plain words, Venus is hell in the form of a planet. It is hotter than Mercury with temperatures raising to 465 degree Celsius (900 degree Fahrenheit). It is because of its thick carbon dioxide based atmosphere that traps the heat from escaping.
Some researchers think that there is a remote possibility of life in that planet. It is because of the traces of phosphine gas detected in the upper atmosphere of Venus. Other than the regular candidates such as water, oxygen, methane, etc, phosphine is just one of the evidences of life. In Earth, phosphine is produced naturally only by microbes that doesn't thrive on oxygen.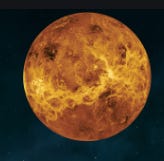 To prove that the phosphine gas is produced biologically, all evidences of chemically producing the gas has to be ruled out, and scientists are working on to know how the gas is produced. Let us keep waiting for the results.
PayTm ban from and back to Google Play store
To coincide with the IPL, Paytm launched the 'Paytm Cricket league' game. The game allowed users to get player stickers after each transaction, collect them and receive Paytm Cashback. As per Google, this amounts to kind of gambling and is a violation of the Play Store's policies (to be honest, I am confused why it amounts to gambling).
So Google promptly removed Paytm from Play Store. The app was back up in the Play Store after it removed the cashback option from the game.
---
Please let me know your feedback about this newsletter. Till the next edition, Stay Home & Stay Safe
Best
-Senthil