Discover more from 3 Minute Tech Bytes
A quick 3-minute-read newsletter on the important Technology News
3MTB Newsletter - ISRO's new launchpad, Mice from Space, OYO's questionable practices, and more

"If I have seen further, it is by standing on the shoulders of Giants"

— Isaac Newton, 1576
Welcome to the first edition of the 3 Minute Tech Bytes Newsletter. Just the right dose of Technology and Science news. Wish everyone a Happy New Year. Please provide your valuable feedback.
First some Bits
Consumer Electronic Show (CES) 2020, the annual trade event that presents the latest technologies and products, starts tomorrow in Las Vegas. Expect lots of products related to 5G, AI & Robotics.

Microsoft will end its Windows 7 support by 14 Jan, 2020. Upgrade to Windows 10 for better security protection… or switch to Mac.

As per TikTok's transparency report, the highest number of takedown requests came from India (read.. Indian government), followed by US.
---

Given the increasing workload in the Sriharikota Launchpad each year and increasing commercial requests, ISRO has identified a sleepy coastal town named Kulasekharapattinam, near Thoothukudi, Southern Tamil Nadu for the 3rd spaceport. 
Other than the advantage of being closer to the equator, this facility is just 80 kms from Mahendragiri, where ISRO has a Propulsion test center.  Also, as you can see from the image below, it is safer to launch rockets towards south by avoiding Sri Lankan landmass.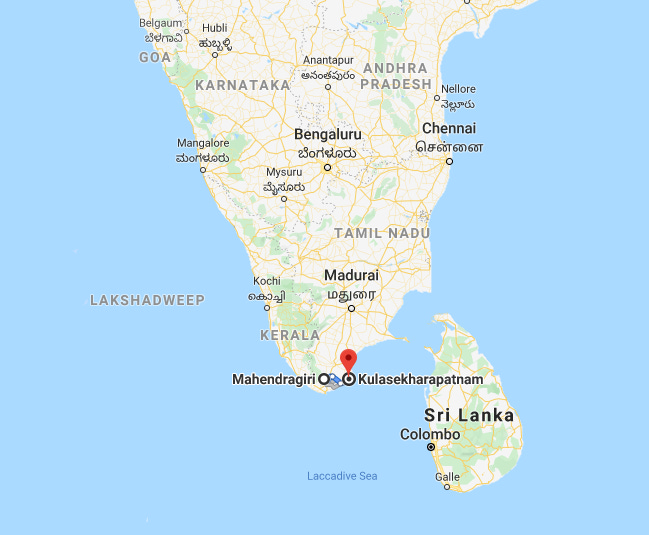 This facility will be built in an area of 2300 acres and will be used to launch SSLVs (Small Satellite Launch Vehicle). As the name suggests, SSLVs will be used to launch smaller satellites up to 500 kgs.

A recent New York Times report revealed some questionable practices by OYO, the crown jewel of Softbank's Indian investments.
As per the report, some current and ex-employees have accused OYO of listing rooms from hotels that have been either unlicensed or removed from the site. OYO sometimes provide free lodging to police or other officials to cover up the listing of illegal rooms.
The start up is also accused of withholding payments to some of its hotel partners citing poor customer service issues. Some hotel owners have filed criminal lawsuits against OYO.
Forty mice will return from International Space Station this week. These were sent as part of NASA's experiments to study biological changes due to micro gravity. The findings will help in understanding long term effects of space travel. (Holiday in Mars, anyone?)
Why mice? This is because they have a similar biological structure to humans and are easy to study.
12 bottles of French wine are also sent up to the ISS to study 'the ageing process of multi-component liquids in Space'.

In 2018, He Jiankui, a Chinese scientist made a dramatic announcement that he helped to produce 2 gene-edited twin girls using a controversial CRISPR Cas9 gene editing method. These two girls are now supposed to have genes which make them HIV resistant. 
Now, Mr. He has been convicted and jailed for 3 years for failing to have a doctor's qualification and crossing the scientific and medical ethics.

Colgate and Oral-B will be releasing smart tooth brushes this year. Connect them to your smartphone and put them in your mouth. And then the magic begins. These 2 smart tooth brushes will let you know how 'bad' your brushing habit was.
Colgate Plaqless Pro will detect plaque, alert user when an area is clean and coach you to brush your teeth. Oral-B's iO has a Biomodal sensor that will let the user know how much pressure needs to be applied and also provides real time tracking & coaching.
The last somebody told about my brushing habit was my mom. That was some decades ago :)
---
Do let me know what you think of this newsletter (format/content), so that I can make this more informative.
Best,
SK.