3MTB Newsletter - Sony's CES surprise, A large fish goes extinct, SpaceX's 12000 satellites, and more

"There's no chance that the iPhone is going to get any significant market share. No chance."

— Steve Ballmer, 2007
The Consumer Electronics Show (CES) 2020, the most important trade events in the calendar, is underway in Las Vegas. This year's show features exhibits of around 4400 companies from 160 countries showcasing new products and technologies. I have covered a few amazing products in this edition
The number of Indian representation has always been pathetic in CES. This year has only 22 Indian companies in the participant list. I can only see Wipro & Tata Elxsi as the only Indian big names. Any guesses why?
Onto some bits
Facebook bans Deepfakes from its platform in its build up to the 2020 Presidential elections.

What is a Deepfake video? These are AI generated fake videos that can, for example, show Barack Obama saying that Hitler was his inspiration.

Travelex, a foriegn exchange company, had a cyberattack this New Year eve and hackers gained access to around 5 GB of customer information. Sodinikibi, the gang behind the attack has requested a ransom of $6m.

Perfect timing? Accenture buys Symantec's Cyber Security Business from Broadcom.
---
1. Sony introduces an Electric Car in CES
Yes. You have read it right. Sony stunned the audience with a display of its Vision-S Electric car. Visit its website for more pictures.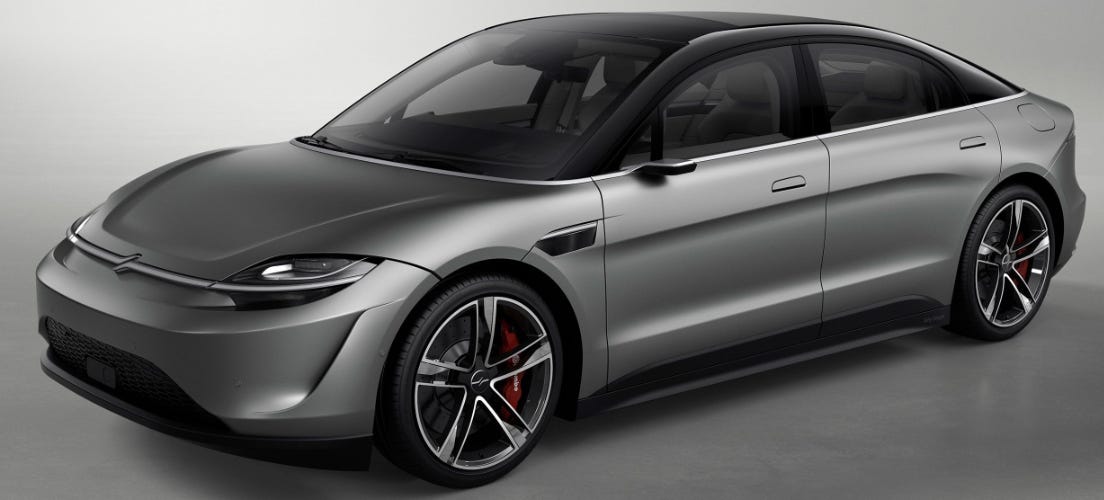 The car is loaded with lots of sensors & AI tech that shows Sony's prowess in the automotive sector. The car is expected to accelerate from 0 to 100 in 4.8 secs. There are no further details about its production schedule.
---
2. What's cooking with BlackBerry?
If you thought BlackBerry is dead, think again. Acquired by QNX, BlackBerry introduced lots of features for the automotive sector.
It is developing an electric superbike in collaboration with Canada based Damon Motorcycles. It partnered with Amazon's AWS for a safe, secure and connected car software platform.
After acquiring an AI security firm called Cylance, it is slowly laying a foundation for Internet of Things (IoT) domination.
---
3. SpaceX's network of 12000 Starlink satellites
Elon Musk's SpaceX launched 60 satellites on Monday as part of its effort to create 12,000 satellite constellation that are designed to beam internet up from the sky. As of today 180 Starlink satellites have been launched so far. SpaceX initially wanted 42,000 satellites, but got approval for 12,000 satellites.
This is not without controversy though. There are nearly 2000 functional satellites in space from various countries currently. Space experts fear space junk and astronomers fear light pollution that will interfere with the light from 9000 stars visible to the naked eye. Here is a detailed article.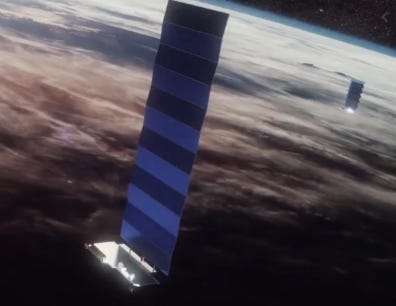 ---
4. Chinese Paddlefish goes extinct
Chinese Paddlefish, one of the largest freshwater fishes, is now officially extinct. This can grow up to 23 feet long and was one of the dominant species in the Yangtze river. Expert believe that the root causes are overfishing and habitat fragmentation by 2 dams (Three Gorges Dam & Ghezouba dam) across the river. The dams may have prevented the up & downstream breeding migration
---
5. Interesting products from CES 2020.
Hyundai & Uber come together to introduce a flying air-taxi

Impossible Foods announces plant based Vegetarian Pork

'Alexa, pay my gas' is now possible with Amazon's tie-up with ExxonMobil

Samsung introduces a ball shaped Ballie. May be inspired from Starwar BB8. Cute, but scary if it is hacked. Enjoy this video.
That's it for this edition. Please let me know about what you think about this edition in the comments below.
Best,
-SK