Discover more from 3 Minute Tech Bytes
A quick 3-minute-read newsletter on the important Technology News

"Imagination is more important than knowledge."

— Albert Einstein
My apologies for the delayed newsletter. I have been searching for good content and found about an interesting guy called Palmer Luckey. He will make you wonder whether you have been wasting your life so far. I will cover more about him and his latest invention in this newsletter.
This week's quiz:
The fastest creature in the planet is not cheetah, but a bird. Can you identify this bird that has inspired the design of modern jet engine? Post your answer in the comments section
Ans to last week's quiz:
Voyager 1 spacecraft had a golden disc containing 115 images representing humanity. Which Indian entity was in one of the images in that golden disc?
Ans: Taj Mahal
(Answered by Shyam Sailender)
Bits,
It is reported Chandrayaan-3 will be launched in early 2021. There will not be any orbiter this time, only lander and rover. Fingers crossed.

Microsoft has warned that hackers from China, Iran and Russia have increased their efforts against people and organizations involved in the Presidential campaigns

News Agencies have reported that China prefers TikTok to shut down its US operations rather than a forced sale, even though the Trump administration made clear that there will be no extension of the 15-Sep deadline to do so.
---
Bytes
Discovering rust in Moon
Chandrayaan-1 has discovered rust in iron particles in the polar regions of moon. And this confused scientists. Chandrayaan-1 has an equipment called Moon Mineral Mapper built by NASA' Jet Propulsion Labs. The blue areas in this picture are where water molecules are found and researcher Shuai Li analysed this area to find hematite or in other words 'iron rust'. (Image Credit: ISRO/NASA/JPL-Caltech/Brown University/USGS)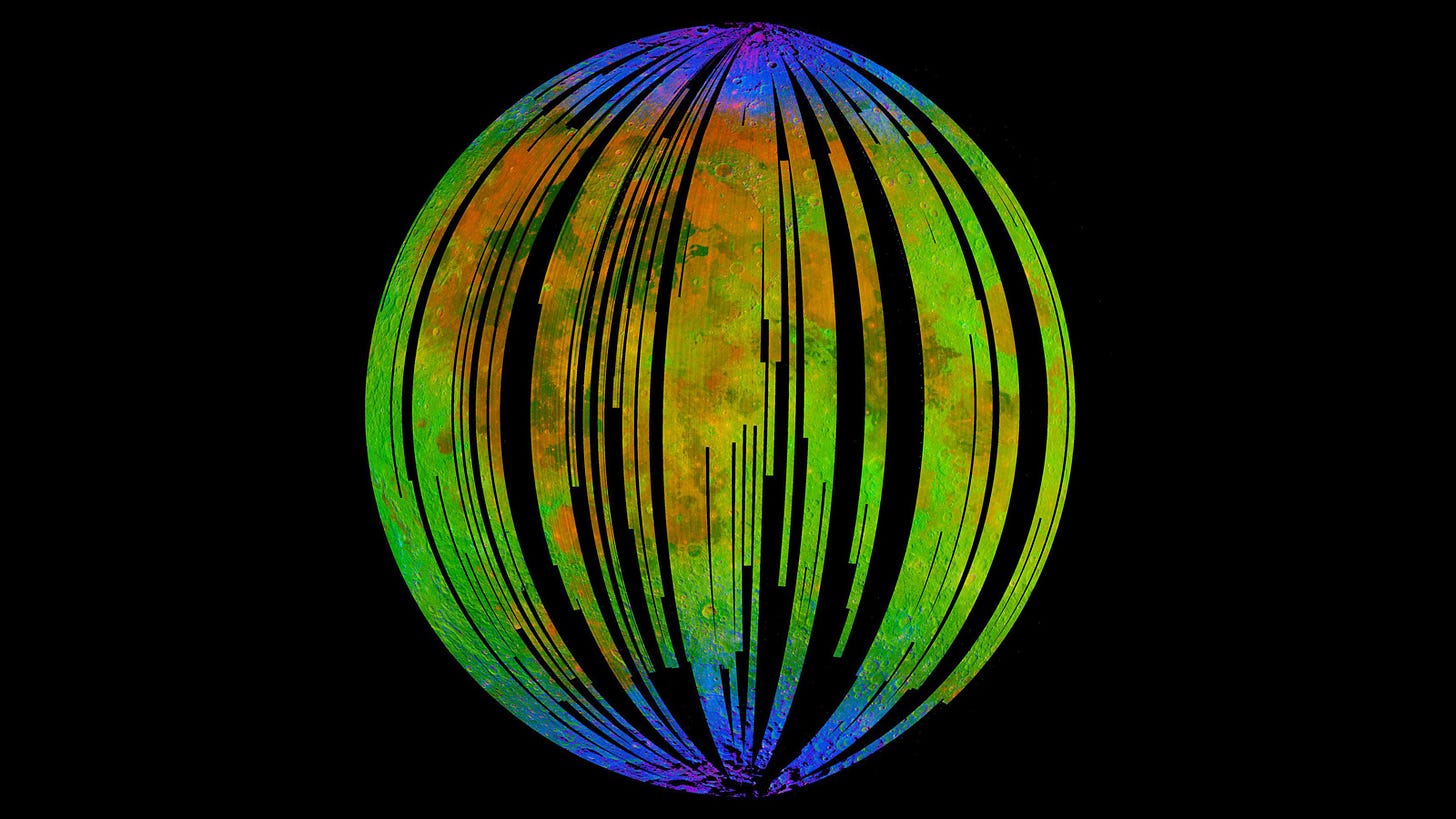 Water or oxygen are important for iron to form rust. Chandrayaan-1 discovered water, but oxygen is no where to be found on moon. While presence of other minerals can help form rust, presence of hydrogen in moon's atmosphere hinders the formation of rust. So, how did the rust formation happen in moon?
One theory is that oxygen from the earth's atmosphere may have hitched a ride to the moon with the earth's magnetotail (tail of earth's magnetic field) and solar wind..
Artificial Intelligence and military drones.
At the age of 19, Palmer Luckey single-handedly invented the VR market with his Oculus Rift headset. Starting his company from his garage, he later sold the company to Facebook. Some say that he netted a cool $700 million from the deal.
He has now started a company called Anduril Industries that makes drones. Not just any type of drone, but military grade drones. Palmer Luckey is just 27. What have you been doing all your life?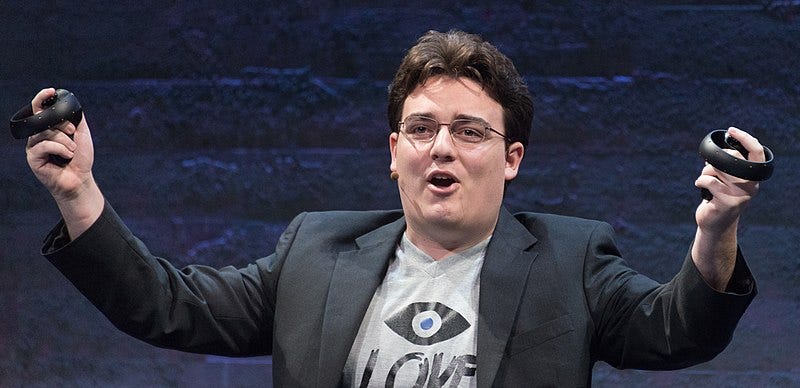 Anduril Industries recently announced a AI powered military drone that can perform a whopping 32 trillion operations per second, can work as a swarm and are modular in nature. Take a look at the jaw-dropping video.
Keep imagining. Hope you enjoyed this edition of the newsletter. Till next edition, Stay Home, Stay Safe & Stay Healthy
Best,
-Senthil