Discover more from 3 Minute Tech Bytes
A quick 3-minute-read newsletter on the important Technology News

Space. The unexplored. Also a photographer's delight. Would you be jealous of an astronaut who has the best view of beautiful events. NASA astronaut Bob Behnken shared stunning images of sunrise in a way not photographed before. Amazing, isn't it?
Well, this edition also covers a very beautiful but rare 'Space butterfly' captured by researchers. (Thanks to my friend SV Sriram for sharing this news info).
Read on,
Some bits,
Ahead of Chinese meetings with Vatican City officials next week, it is reported that the City's computer networks may have been hacked by Chinese backed infiltrators

Apple is now the world's most valued company at $1.8 Trillion, surpassing Saudi Aramco.

Following Google's announcement of extending Work from Home for its employees till June 2021, Microsoft announced that its offices will not reopen till Jan 2021.
Bytes
Microsoft to buy TikTok?
After playing hardball with Huawei, Trump administration's next target is TikTok and its parent company Bytedance. The fate of TikTok is now very much dependent on US-China relationships. As per a New York Times report, the Trump administration will force Bytedance to sell the US operations of TikTok, or will ban TikTok in USA
Guess who will be likely acquirer? Microsoft. Bytedance is also looking at options to divest a majority of TikTok's control to an entity favorable to the US government.
For Microsoft, this will be a shift towards consumer technology from which it shied away for a long time.
The teenage 'mastermind' behind the twitter hack.
What were you doing when you were a 17 year old? Certainly not planning to hack a big company. Graham Ivan Clark, a 17 year old teenager from Florida, has been arrested for allegedly being the mastermind behind a spectacular hack of Twitter a couple of weeks earlier. Another 22 year old from Florida and a 19 year old from UK were also arrested in connection with the scam.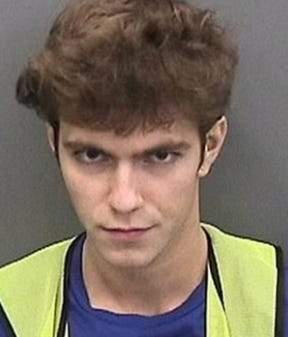 How was the hack done?
The hack was done using a technique called 'Phone spear phishing'. Basically, it means that the Graham Clark obtained the phone number of certain employees and talked nicely to share the login credentials of internals systems. He then gained access to the accounts of certain celebrities. More info here.
He recruited the two others after convincing them that he can hijack Twitter accounts. The trio then posted messages to donate money into certain bitcoin accounts. While doing so they unintentionally left behind lots of chat trails and lots of connection logs. Coinbase, the cryptocurrency exchange that managed these bitcoin accounts, immediately blocked these bitcoin accounts.
Surely, the kids didn't know how to secure the bitcoins or how to erase their trails.
A rare 'Space Butterfly' captured
Researchers in the European Southern Observatory (ESO), using its Very Large Telescope (VLT) in Chile, has captured the image of the NGC 2899 planetary nebula, which resembles a giant butterfly fluttering its beautiful wings in outer space.
A Nebula is a type of a dying star that emits glowing gas and plasma. Here is a video on zooming into the Nebula NGC2899
Breathtaking, isn't it?
Till the next edition, Stay Home, Stay Healthy and Stay Safe.
Best,
-Senthil